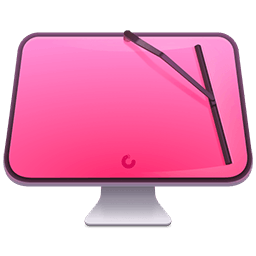 CleanMyMac
up to date
The best mac optimization cleaning tool
The official version
No ads
1,041
Updated:2020-04-07 Category label:Software Gamemac os System Optimization tool Language:Chinese Platform:
51.7 MB 79 Downloaded Mobile view
CleanMyMac X can clean up all the messy and useless files in the system in just two simple steps, saving valuable disk space. Cleanmymac x personally thinks that X represents the biggest upgrade on the interface. There are more features, more compatibility with the latest macOS system, smoother integration with system performance, silent cleaning, record updates, clean cache, fast and safe deletion, and uninstall applications Important functions such as programs and emptying the recycle bin.
Intuitive status center
Monitor the space usage status of Dropbox, add memory release function to the memory, you can perform speed measurement, you can list the applications that consume a lot of power, and you can directly close the applications inside, and you can view the CPU usage rate, etc.
One-click smart cleaning
One-click smart cleaning is a one-stop cleaning for your Mac, automatically scanning all files on your Mac, including: Mac system cleaning, mail application cleaning, large & old file cleaning, itunes file cleaning, trash cleaning, etc. , People only need to operate in three steps: open CleanMyMac-scan-clean, complete mac intelligent cleaning!
Clean your system trash
When most people clean up iTunes trash through the application and clean up attachment files, but it does not really clean iTunes trash. iTunes is not only music but also iso data, etc., so people can't clean it up manually, so cleanmymac4 can help people solve problems.
Quickly uninstall useless software
Many people who use Mac uninstall the application by directly dragging the icon to the trash. In fact, this has no effect. The uninstaller can help you scan all application information, uninstall the software completely, and no worries!

Maintenance system
The system optimization in Clean My Mac4 not only helps you clean up system junk, but also monitors the system status at any time, improves retrieval efficiency, and ensures optimal Mac performance. Run script maintenance, repair disk permissions, mail acceleration, restart database service, rebuild index focus, refresh DNS cache, etc.
Clean up large files and old files
If the Mac is used for a long time, there will be a large number of unused large files or stale files. Cleanmymac3 can help people monitor these files. It will display the date, type and other information of the files. You can choose to clear them at any time to free up space.
Related apps